What if I told you there is a free solution?
Have you ever heard about MetaBase?
Currently, there are many threads involving famous data science. With this popularity, several solutions appear, besides the hot and famous programs, the data scientist is no longer a stranger — he is almost a PopStar.
Working with Business intelligence (BI) can be an interesting path for a passionate database developer.
If you are part of this group, learning how to use a BI solution can be a good start.
MetaBase can be an excellent choice for you.
What is Business Intelligence?
Business intelligence is a really important pillar of companies nowadays. If you don't herd about it, probably you are living in a void of technology, enjoying other things in your life, (maybe, being a farmer, or like me, writing a book.)
But if you are a developer, freelancer, or starting projects at companies that sell a final product, you know where I want to go, probably someone on your team has already asked you if you have ever worked with BI.
There's no escape, all around us, no matter what kinda thing you are doing right now, Business Intelligence is dominating a huge part of marketing strategies around the globe.
BI combines business analytics, data mining, data visualization, data tools and infrastructure, and best practices to help organizations to make more data-driven decisions.
There are several BI solutions on the market, after all, due to the popularity of this technology, it is natural that miraculous and very expensive solutions appear in sponsored links in Google results.
Today we will see a different tool, an Open Source Solution well know as MetaBase.
What Is MetaBase?
According to the creators, Metabase is an open source business intelligence tool. It allows you to ask questions about your data and display answers in formats that make sense, be it a bar graph or a detailed table.
If the company that hired you needs a BI solution, the indication of an Open Source solution will make all the difference, especially at the beginning of the project.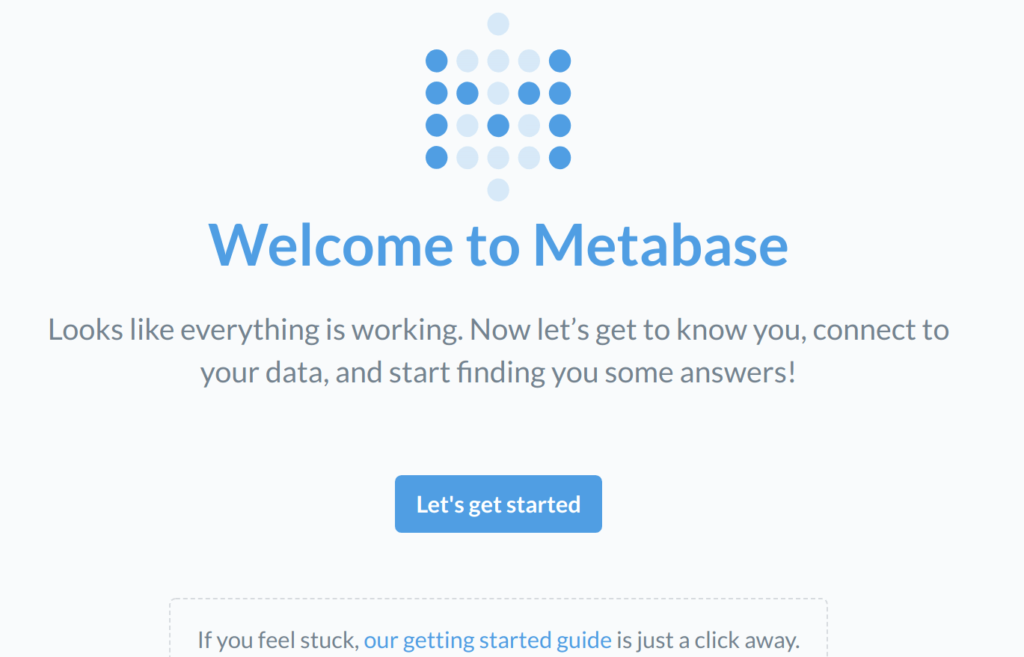 Tableau, Power BI, Qlik are incredible platforms, but solutions with a lower investment cost are worth the research and use.
If you are taking the position of a developer who will be tasked with delivering insights into your contractor's Big Data analysis …
Data delivery will be easy to read, which will please your boss or the marketing team.
The marketing team loves to know the results of an advertising action, they need those numbers.
If you manage to deliver these numbers, they will love you. Your coffee is guaranteed.
By optimizing campaigns with these numbers, an improvement in sales is natural, thus pleasing the company's CEO.
You are not a data scientist yet, but with the right tool, good results can be achieved with MetaBase.
Is Metabase easy to use?
If you are now starting to look for BI solutions, MetaBase is not an unknown solution.
MetaBase is used by several startups, despite being built on Clojure, a language that may sound unknown, but is very functional.
The project is growing more and more. It already has more than 9700 stars on GitHub and has over 100 contributors.
MetaBase runs within a JVM, within a web application, served by Jetty.
It has on its backend integration with the bank of its choice:
H₂ — (default) for Development environments
MySQL / Postgres — for Production environments.
And it is Cloud Ready, there are ready builds on the Kubernetes / Docker: for those who already know orchestration!
To make connections with the data servers on your company, you can count on these options:
BigQuery
Druid
Google Analytics
H₂
MongoDB
MySQL/MariaDB
PostgreSQL
Presto
Amazon Redshift
Snowflake
Spark SQL
SQLite
SQL Server
These databases above are officially supported by Metabase.
Observe the range of options. It is to make the marketing team happy and make your developer's life easier.
To show the results on the easy way of observing, Metabase works in as many browsers as possible but as this is the internet, there may be little quirks from time to time in different settings.
On these times of home office, make sure that everybody can access your work through these recommended web browsers:
Chrome (v 70+)
IE (v11)
Microsoft Edge (17+)
Firefox (v68+)
Safari (v11+)
How to install Metabase?
Ok… With all that above I'm pretty sure that, you are at least curious about the MetaBase.
Here, at LetsCloud Community, you can check a helpful article about the installation of Metabase.
Access this link to learn about the installation on Ubuntu 20.04 as a service and with Nginx for web access.
And have you, a precious developer, ever considered learning more about BI to increase your field of work?