"The future of the CentOS Project is CentOS Stream, and over the next the year we'll be shifting focus from CentOS Linux, the rebuild of Red Hat Enterprise Linux (RHEL)" – Rich Bowen
My first experience with Linux in the web hosting market was through CentOS.
At my home, I used some versions of Ubuntu, Debian, and even SUSE, but it was in a small company that I was able to learn about the importance of CentOS.
Throughout this learning process, the first information fixed in my mind was the following: CentOS is the free version of Red Hat Enterprise Linux (RHEL).
This means that I would learn to use a version of RHEL, without the paid support of RHEL.
I was young, that information blew my mind.
The experience with CentOS is incredible: all the quality and stability provided by the RHEL architecture and active developer community.
Thanks to this, a huge number of websites and online services run on servers with CentOS, many web hosts, for example, use CentOS with Apache to serve their customer base.
Many owners, administrators, and developers of a small, medium, and even large companies, were surprised by the announcement at the end of 2020, after all, CentOS as we know it will cease to exist.
And now, what to do?
The announcement of the end
Rich Bowen, Bowen at redhat.com, said in his last published article:
"The future of the CentOS Project is CentOS Stream, and over the next the year we'll be shifting focus from CentOS Linux, the rebuild of Red Hat Enterprise Linux (RHEL), to CentOS Stream, which tracks just ahead of a current RHEL release. CentOS Linux 8, as a rebuild of RHEL 8, will end at the end of 2021. CentOS Stream continues after that date, serving as the upstream (development) branch of Red Hat Enterprise Linux.
Meanwhile, we understand many of you are deeply invested in CentOS Linux 7, and we'll continue to produce that version through the remainder of the RHEL 7 life cycle."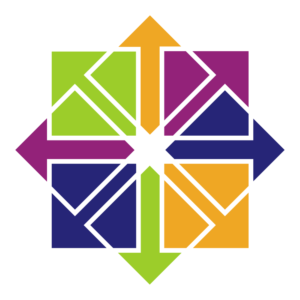 This means that from now on, CentOS will be replaced by the CentOS Stream project, a rolling release type distribution, with no release of final versions.
CentOS Stream is going to be a "testbed" for RHEL and always will be as a development distribution.
Officially CentOS 8 will be the last final version released, its support will be reduced until the end of 2021 (it was supposed to be supported into 2029).
Thinking about this change, we have separated some important information for CentOS users, precisely to not panic.
What about the other releases of CentOS Linux?
There is an escape, after all, the other releases of CentOS are also approaching the end of updates, but until June 2024 the CentOS 7 will receive updates.
Updates for the CentOS Linux 6 distribution ended November 30, 2020
Updates for the CentOS Linux 7 distribution continues on June 30, 2024
Updates for the CentOS Linux 8 distribution continue until the end of 2021; users can choose to switch over directly to CentOS Stream 8.
Here is the full information: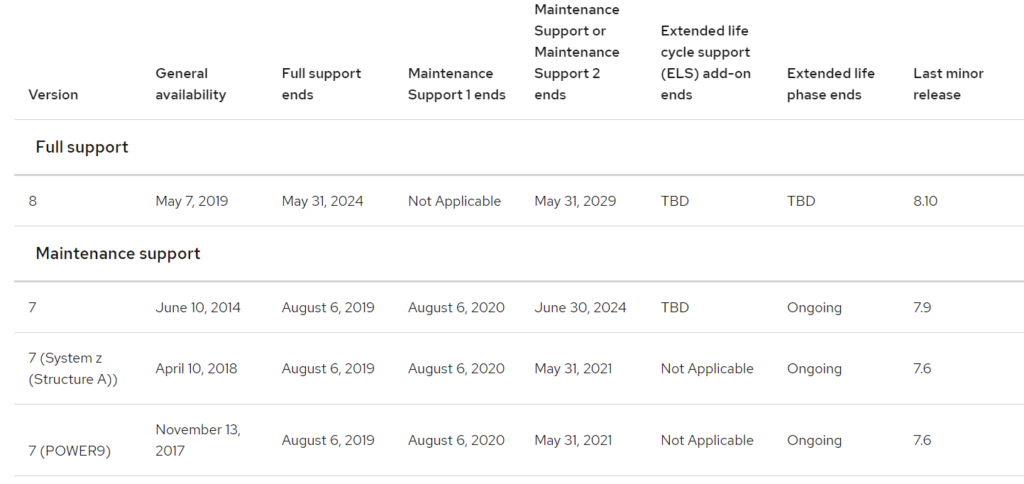 So a downgrade to version 7 of CentOS can bring security in a longer-term, curious, don't you think?
This move can bring more security until studying a definitive alternative for choosing your new Linux distribution.
As for users of the CentOS 8 version, the tendency raised by the Project's developers is to migrate to CentOS Stream 8 or RHEL.
But are there any other options?
The creation of new distributions
With this "abandon" of CentOS 8, the Linux community is shaken.
Naturally, people involved in the development of CentOS have the attitude of looking for other solutions, in this case, by creating other solutions.
CentOS co-founder, Gregory Kurtzer, immediately announced he'd create his RHEL clone and CentOS replacement: Rocky Linux.
"In response to this unexpected shift, I am proud to announce the launch of a new project, Rocky Linux, in honor of my late CentOS co-founder Rocky McGough. I've started calling on participation from the global community and quickly assembling a team to further our founding commitment of ensuring seamless continuity of business operations for companies running CentOS 8 far beyond 2021. In just one day, we've seen an overwhelming response from thousands of supporters eager to join the project." Said Gregory Kurtzer.
Rocky Linux intends to follow the "RHEL" distribution for packages, is still an in-progress project so there is no ETA for a release.
Contributors can reach out using the communication options on this site. According to Kurtzer, there are already over 650 would-be contributors.
Cloud Linux also proclaimed it would create a new CentOS clone Lenix. And, Cloud Linux will be putting over a million dollars a year behind it.
Project Lenix will be a free, open-source, community-driven alternative for CentOS.
The company promises Lenix will provide an uninterrupted way to convert existing CentOS servers with absolutely zero downtime or the need to reinstall anything.
Lenix is only a placeholder name. As the community comes together — it gathers on Reddit — a yet to be formed governing board will decide on a permanent name for the distribution.
If all goes well, the first software release will appear in the first quarter of 2021.
They have all the infrastructure, software, and experience to do that.
2021 is around the corner, this news about CentOS brings changes to the Linux community.
Keep following our Blog and stay alert to this news!