Fedora has a legion of fans.
Formerly known as Fedora Core, Fedora is a Linux distribution developed by the Fedora Project, supported by the community, and owned by Red Hat.
Fedora contains software distributed under a free and open-source license and aims to be at the forefront of such technologies.
The new Fedora 34 beta, is finally available, and it comes with a great number of interesting changes and improvements.
So, let's take a look!
What's New in Fedora 34 Beta?
GNOME 40!
Canonical disappointed many people by confirming that Ubuntu 21.04 will not ship with GNOME 40.
But Fedora has shipped this build with GNOME 40, and, suddenly all the smiles are back.
This is surely one of the main highlights of the release.
GNOME 40 brings many improvements to the GNOME shell overview.
Features like search, windows, workspaces, and applications are all improved for a great user experience.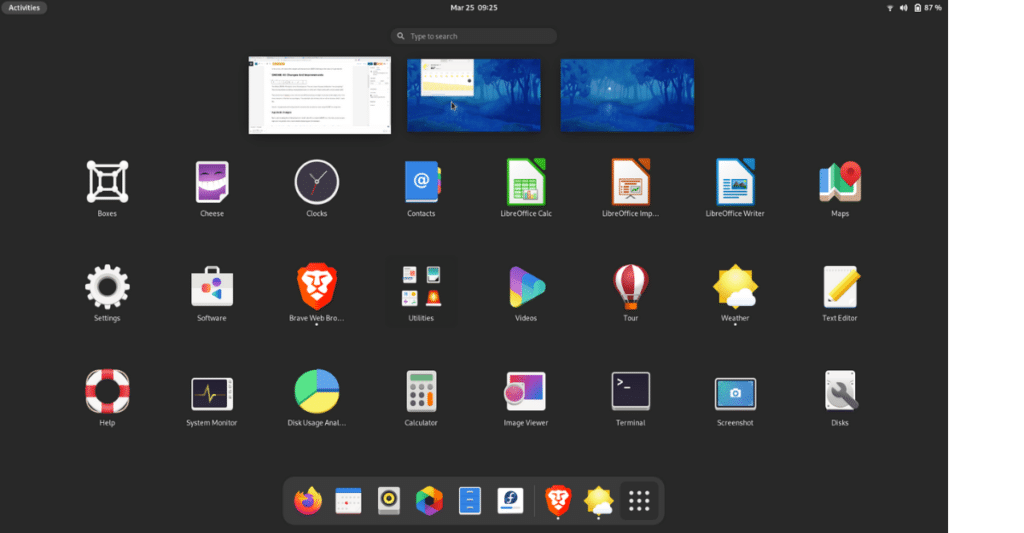 GNOME 40 also improves multi-monitor handling by allowing users to choose between workspaces and all the displays.
Transparent Compression Btrfs
It is a feature designed to significantly extend the life of SSD drives, with data integrity, self-service recovery, and multiple device support. Also, provide more disk space and better performance when working with large files.
Regarding this feature, the Fedora Project announced:
"This compression will be essential to increase the performance of reading and writing larger files, with the potential to add significant time efficiency to workflows. With a foundation for future improvements, we intend to continue adding to these features in future versions. "
Hello PipeWire and goodbye PulseAudio
Another great surprise is the replacement of the PulseAudio sound system for PipeWire.
Which promises to improve Bluetooth audio, offer better audio support for Flatpak applications, and provide low-latency audio capabilities for professional audio users.
What makes PipeWire stand out is that, while PulseAudio focuses only on professional audio, PipeWire can automatically switch between different buffer sizes and adapt to the latency of different audio applications.
HarfBuzz in FreeType
Fedora 34 is now configured to enable the HarfBuzz text shaping feature in the FreeType font engine. The net gain is an improved suggestion of designs (or letter formats), especially for languages with complicated text formatting, such as when glyphs are made up of multiple characters.
Besides everything
Of course, Fedora Linux 34 Beta also comes with updated applications and core components based on the best and latest GNU / Linux technologies available on the market.
The final release of Fedora Linux 34 is scheduled to arrive next month, on April 27, 2021.
To learn more about this version of the distribution, visit the release note.
When testing, always remember that this is an unfinished version. This means that it is not suitable for installation on a production machine. The Fedora Project is looking forward to your bug reports, which you can submit here.
The growing list of changes that should be part of Fedora 34 can be monitored here. It is possible to follow every detail of the new version since there are many changes.
Are you excited about the new Fedora?
Keep following our blog and social networks for more news!