The industry has been suffering a lot with some monkey see, monkey do and the DevOps culture also goes through it. Companies, without doing the necessary studies and groundwork, moved to this model. If we compare the traditional Software Development Life-Cycle methods and the model companies have taken, the idea of collaboration between development and operations team almost never ends up with the desired results.
So we must think if DevOps is all hype and not a model we should adopt. And the answer to this question is yes. That's why in this article, we will cover on how business can overcome the obstacles and adopt the DevOps model to make design, development and deployment cycle faster.
What is wrong with the DevOps relationship?
If you take a closer look, you will see that industry has changed a lot. New advancements, ideas and ways of production appear every day and companies can't cope with them. Some industries might not need to change a lot, but they do require development for making functionality of existing processes work better.
Meanwhile under many other industries, the two departments of Development and Operations are expected to achieve fast release of revenue applications. This took us to a substandard work that either failed completely or had to pass through the DevOps cycle again, which resulted in many teams having their capacity burnt.
What companies need to take into account is that developing RevApps is like studying any other science: it takes time and reasonable studies to learn and apply. The DevOps approach may bring two distant specialties closer, and also add speed and efficiency to the overall development cycle.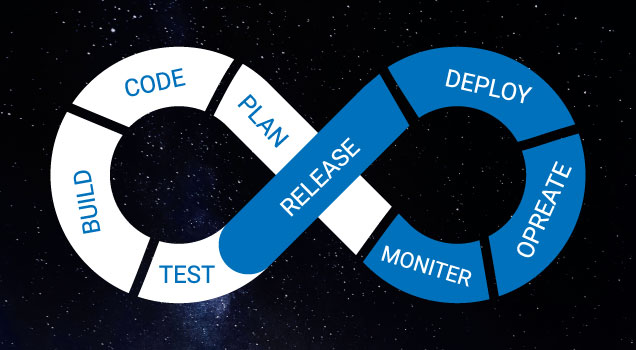 How can DevOps produce effective results?
With cloud services becoming popular and accessible in the last years, together with agile methodology, many barriers have been removed. But there are still ways we can improve the true potential of DevOps. There is usually a lack of transparency which forces process through a bottleneck. Not to mention that teams remain clueless about the process as a whole and are reliant on others before they could actually make any decision. But we can solve this problem just as follows:
1 – Bring transparency:
This for sure will make all the process much better and become a source of inspiration for the entire time. Transparency means better planning in an environment that everyone knows what should be achieved and which outcomes they should have. It is undoubtedly something that will make any process more efficient.
2- Real-time monitoring
It would be the ideal scenario to have all the team aware of what's going on in a project. This will save a lot of time because no member will waste time waiting for reports and status. Every aspect of the cycle must be very well monitored between Dev and Ops through scheduling, alerts, and on-demand reporting.
3- Remove red-tape hindrances
If a project is developed in teamwork that is well organized it would not be a good idea to keep obstacles in between. The biggest reason that DevOps culture can't reach optimum potential is because of hierarchy where decision taking power and control is held by few hands. Testing environment and other resources must be available to developers; though businesses can apply some limitation within it.
4- Use automated processes
You can save a lot of time with automation of processes. The current scenario lies in a lot of processes that are handled manually. Also, deployment of a DevOps project is known for blocking procedures that require time and manpower in abundance.
There is a need to make deployment more automated, so enterprises can align themselves with the IT industry.
As you can see, the DevOps culture isn't that rigid. That means companies not only can but should adopt DevOps while keeping in mind their needs.